Gold Digger (Bridge to Abingdon Book 6)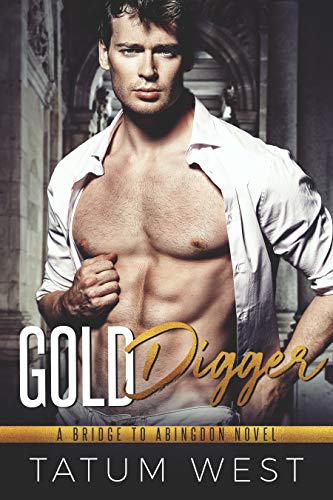 Gold Digger (Bridge to Abingdon Book 6)
by Tatum West
Grayson

You'd think being a billionaire would make me happy, but money can't buy me the one thing my life is missing: the one that got away. Liam Gold was my first love, and I've spent years searching for him.

Liam is back in Abingdon now, searching for a job, and he's just as beautiful as he ever was. He's also covered in tattoos and living out of his truck. Definitely not an appropriate match for a man of my stature.

But when have I ever been appropriate?

I'm going to take Liam in, heal his wounds, and give him a life he's never imagined. When I look at all of my money and all the stuff it's gotten me, nothing compares to Liam. I'll fight like hell to keep him, no matter what the haters say.

Liam

Everyone deserves a second chance. Even a loser like me.

I was on my way to the NFL when I got a career-crushing injury. I've been floating from job to job since then, trying to make ends meet. I thought I'd never sleep in a bed again—or even afford kibble for my dog.

It turns out that my first love is back in town, looking for me. And he's wildly, insanely rich. Who am I to say no to nights spent in his bed and a job restoring his lakeside home in Abingdon?

The gossip-mongers say I'm a swindler. A con artist. A gold digger. Thirsty for Grayson Ellis, and hungry for his money. So, what if I am?

I never got a real chance to be with Grayson. We were too young and too scared to make it work. I'll accept whatever Grayson Ellis has to give.

Let people say what they want. I may be running a long con, but it's not what they think. If I can get that man stay with me forever, I'll move heaven and earth to make him happy. And I'll sacrifice everything to make him mine.

Gold Digger is the sixth book in the Bridge to Abingdon series. Each book focuses on one steamy couple, and each can be read as a standalone novel. Liam and Gray are finally getting their second chance, even if the whole world is against them. There's plenty to love in Gold Digger—island paradises, meddling gossip-mongers, hot lovin', and a sweet pup who finds his forever home. Liam and Gray are coming home to Abingdon… and they won't let anyone get in the way of their second chance.