Friends and Foes: A Read Wine Bookstore Cozy Mystery Book 1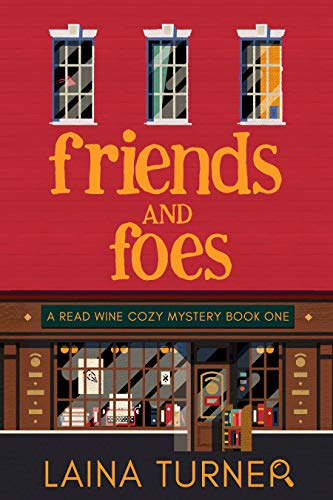 Friends and Foes: A Read Wine Bookstore Cozy Mystery Book 1
by Laina Turner
Trixie is finally living her dream of opening a bookstore called Read Wine, but someone doesn't want her to succeed. Can she figure out who is standing in her way before her dreams go up in smoke?

In this Read Wine series prequel, Trixie is ecstatic that she is about to reach her lifelong dream of owning a bookstore, which will also have coffee, baked goods and a wine bar. It's everything she loves, all under one roof. To make it even better, she's doing it with her best friends, Sally and Cora.

Just when they think they are close to opening Read Wine, strange things start to occur. Someone trashes their store mere days before they are to open. Then Sally gets stranded when someone puts sugar in her gas tank. And the competition in town is not happy another coffee option is opening.

Who has it in for them? Is someone trying to sabotage Read Wine?

Do you love cozy mysteries with quirky, strong female leads that just can't keep their noses out of police business? Is a bookstore that carries coffee and wine your idea of heaven? Then the Read Wine series is for you!