Fresh off the Starship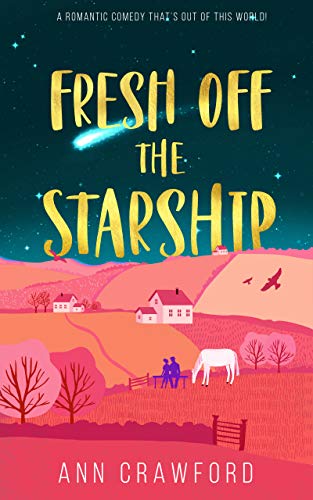 Fresh off the Starship
by Crawford, Ann
Readers' Favorite Book Award Winner

"5 stars! A light and enjoyable adventure that comments on human nature and the beauty of our world....Very funny, but it was the wider ethos of the tale that really grabbed me. Overall a brighter look at life today that is sure to keep you smiling from page to page."
~Readers' Favorite


"5 stars! This truly is a wonderful story from a very talented writer. Smoothly-written prose, a fascinating, lightly-penned plot and a strong, slightly confused hero to cheer for."
~The Wishing Shelf


Wrong place, right time? A friendly, bewildered alien aims to land in Washington, DC, where she could help humanity on a grand geopolitical scale, but ends up in...Kansas! Finding herself in the body of Missy, a young, married woman who had mysterious secrets of her own, this befuddled friend helps us laugh through and be inspired by this fun, feel-good, moving and captivating tale.


Author Ann Crawford's trademark optimism and memorable characters bring us a wise, witty book that reminds us how amazingly awesome life on Earth can be.