Fragged (Gamer Girls Book 4)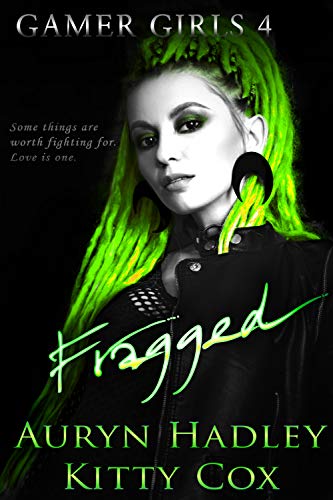 Fragged (Gamer Girls Book 4)
by Kitty Cox

Some things are worth fighting for.

Riley's life is better than it's ever been before. She has the love of her life, a family made from those she cares about, an adorable "little" rescue dog, and even her horse business is doing pretty good. Everything is great. Everything is wonderful. At least on the surface.

But an online hate group has her in their crosshairs. She's made a fool of them too many times, and now they're out for blood. The literal kind, not the virtual stuff. When they say they want to "frag" her, they aren't talking about online kills in a video game. Now, the threats have moved to real life – with real guns.

While she has an army of friends willing to fight beside her, she wasn't ready for this. She'd prepared for some bullying. Maybe a few more embarrassing stories to come out. But this?

Real people are being hurt. People she cares about might be next. Picking a fight online is one thing, but is her need to prove that women deserve respect really worth taking a risk this big?

Someone's going to get hurt.
And she's terrified it won't be her.


The Gamer Girls series features strong women and the men who love them. Knowledge about gaming and/or gamer culture is not necessary to enjoy this story. Graphic language and situations that are suitable for a mature audience are included. FRAGGED is a standalone novel which moves forward a larger story.

TRIGGER WARNING: discussions of gun violence, bullying, cyber harassment, stalking, slut-shaming, and more. This is a love story, but finding love isn't always easy.