Fluffy's Christmas Gift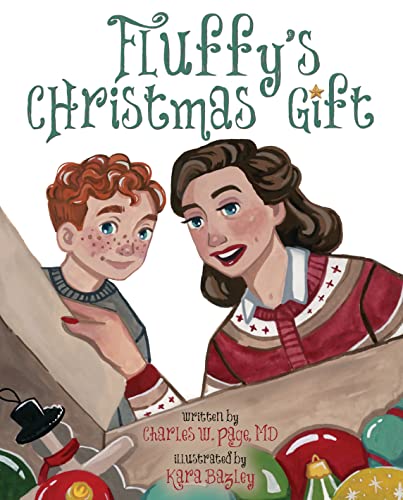 Fluffy's Christmas Gift
by Charles W. Page MD

EXPERIENCE CHRISTMAS THROUGH THE INSPIRING STORY OF A CHRISTMAS TREE ORNAMENT.
This kids Christmas book helps you see the holidays through the eyes of a tree decoration. Fluffy, a handmade ornament, wants to hang by the tree star and climb higher on the tree. On his journey up the tree the snowman faces many setbacks:
Hurtful words and criticism
Loneliness, fear, and disappointment
Pain from being broken apart
When Fluffy finally gets to the tree top, he learns new things about himself as he turns his gaze to the baby Jesus sleeping in the manger. In his transforming journey, the broken snowman learns about the meaning and purpose in his life challenges.
In this inspirational holiday children's picture book, you and your youngster will learn:
To see the opportunities in life's obstacles.
How setbacks can work out for a higher purpose.
To put criticism, conflict, and bullies in perspective.
To have courage when facing difficulties.
For many people, the holidays brings loneliness, regret, and anxiousness. This kid's Christmas book may be for you or a loved one if your looking for:
An inspirational read aloud for parents and children
An encouraging kids gift for Christmas
A picture book helping readers look beyond their life challenges and experience transformation.
The illustrations in this children's Christmas tree book were hand drawn by Kara Bazley. Dr. Chuck, the author, is a practicing surgeon who has walked alongside people in their most challenging life experiences. He is the father of five fabulous children and the host of Spoonful of Courage TV.

If you're willing, click on the read-inside option and watch a free read aloud video.