Flame and Ember (Regency Love Book 1)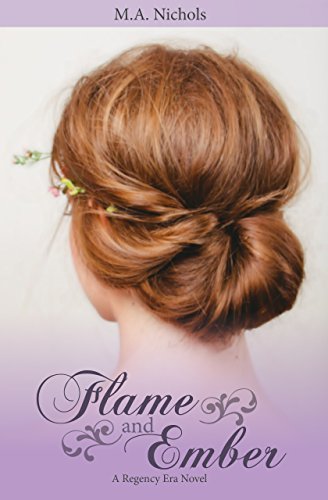 Flame and Ember (Regency Love Book 1)
by M.A. Nichols

A most inconvenient marriage of convenience

Simon Kingsley is in desperate need of a wife. After years of searching, he finally found love. Unfortunately, she wed another, and now, it is time to settle for someone with whom he can share his life. A friend, a companion, a helpmate. Love is no longer an option for a man whose heart is irrevocably broken.

Mina Ashbrook longs for a loving marriage but accepts that at the age of thirty, she is unlikely to find it. Facing a lifetime of being the spinster sister living on her brother's charity, Mina considers something she never thought she would—a marriage of convenience. She knows Simon is not marrying her for love but hopes it will blossom in his heart if only she can convince him that love comes in many forms.

Will Mina find a way to heal Simon's heart? Or will the shadows of the past keep them from finding happiness together?

Set in Regency era England, Flame and Ember is a sweet romance about overcoming the pains of the past and learning to love.

Book One in the Regency Love Series. Buy your copy today!