First Casualty (The Psychic Guardian Angel Book 1)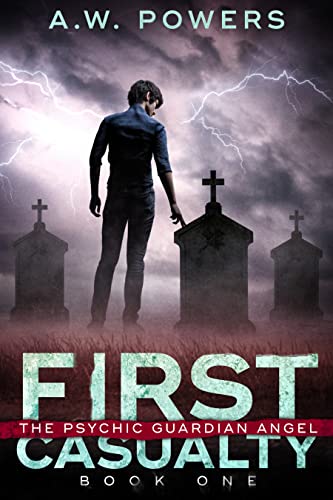 First Casualty (The Psychic Guardian Angel Book 1)
by A.W. Powers

A reluctant psychic, a missing woman, and vengeance from beyond the grave.
Rachel Thompson is missing, and the police have no leads. The serial killer who has taken her is efficient, elusive, and seemingly invisible.
Her only hope is Jacob Daniels, a man tormented by his second sight.
Jacob is driven to search for his friend in the slim hope that she is still alive. However, that means accepting he must use his gift and ask the spirits for their help.
Assistance from beyond can be a double-edged blade. When Jacob follows the advice given to him, he finds Rachel.
He also finds her killer and becomes his next target.
Jacob fights for his life as he is thrust into a mind-warping maelstrom of vengeful spirits and plans gone astray. It's his life or the killer's. Only one can survive the day.
Will Jacob survive a second encounter with a man determined to eliminate the only person who can identify him?
Scroll up and click BUY NOW or READ FOR FREE and grab your copy today to enter a world of bloody murders and ghostly revenge!