Fire and Fate: Part 1 & 2 (Dragons of Galicia)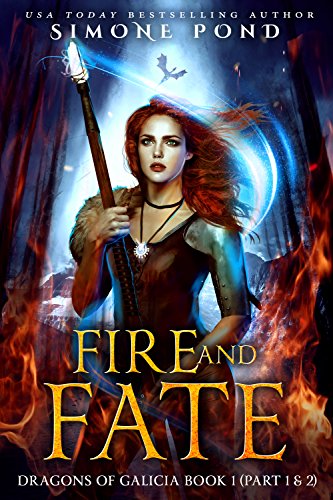 Fire and Fate: Part 1 & 2 (Dragons of Galicia)
by Simone Pond

In Simone Pond's captivating new fantasy series, Evelyn embraces her dragon slayer destiny to conquer an evil kingdom and kill every last dragon in Galicia.

Unknowing descendant of a legendary dragon slayer, Evelyn is convinced that getting out of her quaint hamlet is the answer to finding true love and happiness. But she seems destined to work on her mother's farm, while the other girls present themselves before the gallant Prince Kieran in his quest to find a lady-in-waiting.

When the prince finally takes notice of Evelyn, he's smitten and chooses her above all the others. Evelyn is elated about living in Verubri Castle and the possibility of marriage. But her happiness is quickly squelched when the prince invites Evelyn's arch rival, Ciara, to join them.

Before traveling north, Evelyn discovers her dragon slayer ancestry, something she knows must be concealed from Prince Kieran who would consider it treason against his kingdom. But the only way to survive the treacherous journey is to expose herself and possibly ruin her future and even end her life.

The Dragons of Galicia series is set in a world inspired by Celtic legends. Fire and Fate leads directly into the next book in the series, Fire and Chains. Buy now or read for free in Kindle Unlimited.

Dragons of Galicia Series
Fire and Fate (Dragons of Galicia Book 1) Part 1 & 2
Fire and Chains (Dragons of Galicia Book 2)
Fire and Blood (Dragons of Galicia Book 3)

Visit Simone Pond's Author Page to browse additional books. Visit simonepond.com for more information and to sign up for newsletters.
Genre eBook of the Week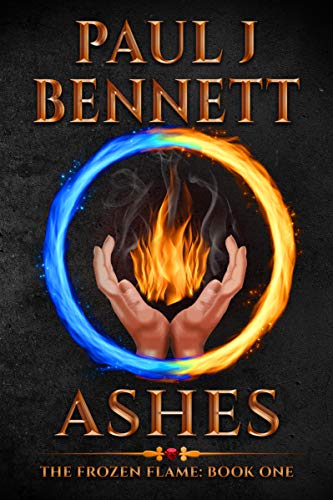 Magic is the key... but will it save them, or consume them? For Natalia, there is no choice. Trained as a battle mage, she has the potential to be the most powerful spellcaster the family has