Finger of an Angel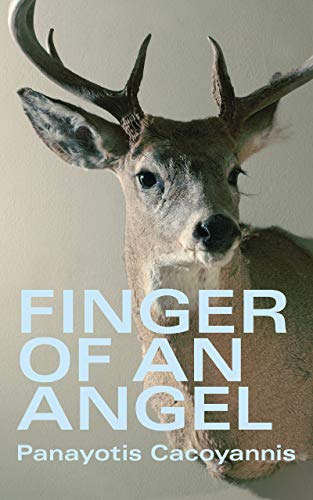 Finger of an Angel
by Panayotis Cacoyannis
Psychological, Magical, Mad, Lily's journey on a long winding road and beyond...
"intentionally disorienting and unnervingly addictive" Kirkus Reviews

After a loved-up adventure in a wood in North London, sixty-odd-year-old Lily drives off in her Classic Mercedes and takes a wrong turn. The day is unbearably hot, and the snazzy car's air-con is broken, blowing out hot air instead of cold. Lily follows the meandering road in a state of dehydration, and experiences a series of encounters with angels and demons and ghosts from the past.
As time begins to travel backwards, Lily knows that very soon she will find her way back to the city. But even when eventually she does, events nearer home seem to mirror her encounters on the long winding road that disappeared....
"Cacoyannis is known for his introspective protagonists, but in this exceptional novel he delves even deeper, excavating the darkest corners of the psyche." Kirkus Reviews
...
"This is a marvelous mixture of fantasy, of examination of someone's psychological interior, and of the many sides that make up a person." Casey Dorman - Lost Coast Review
...
Contains Mature Themes