Find Your Values, Find Yourself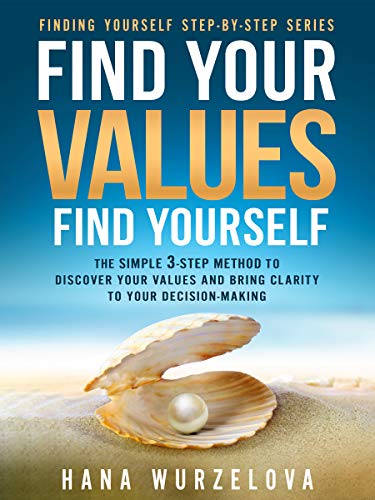 Find Your Values, Find Yourself
by Hana Wurzelova

Do you know what your values are or even where to look for them?
Are you ready to try a simple formula to uncover them?
This simple guide will show you how!
We all have a set of values, things that we have at the very core of our beings and which we live our lives by. These values help to shape us and allow us to make better decisions, but many of us aren't always completely aware of what our values are and tend to act on them instinctively. Just imagine how much more you could achieve if you could work out what they are. What focus and success could you find?
Inside the pages of this short book, Find Your Values, Find Yourself: The Simple 3-Step Method to Discover Your Values and Bring Clarity to Your Decision-Making, you will find a comprehensive way to determine what your values are, with chapters that cover:
How to find your values in half an hour


What personal values are


Why they are important


Examples of personal values


How to find your top 3


Craft a definition of your personal core values


Reviewing your values regularly


And more…


At the conclusion of this short read, you will have uncovered your core values and improved your life, bringing you the ability to make better informed decisions.

Scroll up and click Buy now, for your copy!