Fatherless Fathering: A Practical Guide for Men and Women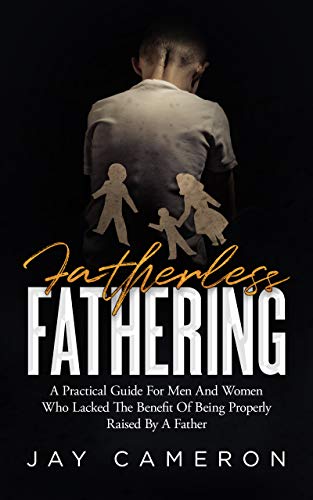 Fatherless Fathering: A Practical Guide for Men and Women
by Jay Cameron

What if a man who never had a father in his life could be a wise and healthy father to his children?

Men and women who grew up in a vicious cycle of broken family dynamics may despair that they can become the father or mother their children need.

Jay Cameron is a twenty-first-century Renaissance man—a successful entrepreneur, public speaker, marketing consultant, producer, broadcaster, and author. Yet he grew up with an absentee father and an overworked mother.

Burdened by questions of how he could be a good father himself, he began to seek a better life.
In this book, Jay uses lessons from his own story to share how to:

– Discover your true identity and pass it on to your children

– Take the good and leave the bad from your own childhood

– Learn and apply wisdom to your life choices and your parenting style

– Value your children as the blessing they are and give them what they need most

– Break generational cycles to leave a legacy of strength and hope

At the end of each chapter are application-focused questions and practical action steps to help you develop successful parenting skills.

It's not enough just to want better or try harder for your kids, who need more than your monetary support or enrollment in a good school. Begin reading Fatherless Fathering today to discover how to make wise, grounded choices that will impact your family for generations to come!