Faking The Game (Paradise Bay Billionaire Brothers Book 1)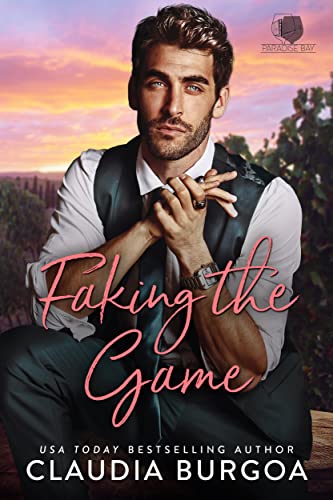 Faking The Game (Paradise Bay Billionaire Brothers Book 1)
by Claudia Burgoa

From USA TODAY BESTSELLING AUTHOR Claudia Burgoa comes this page-turner fake-relationship-office romance.
What happens when the guy who's afraid of love finds himself in it?

Know what they say about never mixing business with pleasure? Yeah, no.
The one about never sleeping with your boss?
I ignored it too.
I blame Aslan Spearman, the boss.
He's a wealthy playboy who doesn't believe in happily ever after.
He's demanding, a workaholic, and cynical.
He'd rather have a root canal than be in a romantic relationship.
Do you want to know a secret? I think he's afraid of love.
So when he has to go to the Spearman family reunion in Hawaii with his girlfriend, he's in big trouble.
That's what happens when you lie to your family about your relationship status.
It wasn't important—until now.
What does he do?
He comes to me, his VP of Operations and right hand for assistance.
After all, I'm a problem solver.
Except my personal life is complete chaos.
So we make a deal. I'll be his girlfriend if he helps me solve my problems.
It's a win-win situation, right?
I mean, how hard can it be?
It's not like I plan to fall in love.