Exit Strategy (Katerina Carter Fraud Thriller Series Book 1)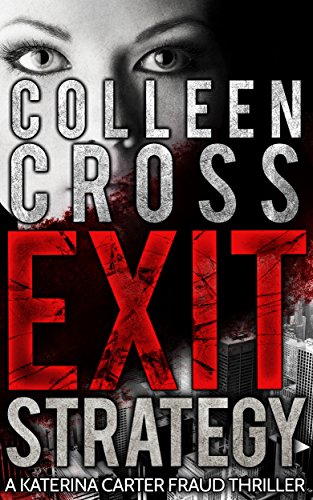 Exit Strategy (Katerina Carter Fraud Thriller Series Book 1)
by Colleen Cross
Diamonds, Danger, and A Deadly Secret...
A Katerina Carter Legal Thriller
Private investigator and forensic accountant Katerina Carter uncovers a sinister connection between blood diamonds and organized crime. Then two company employees are brutally murdered and her investigation becomes much more dangerous than she had ever imagined. Can she can stay alive long enough to expose the real criminals...or will her first case be her last?
Don't miss Books 2, 3 and 4 in this series, Game Theory, Blowout, and Greenwash, all at a special price, for a limited time only!