Elizabeth and the Shifters: a Wolf, Dragon Shifter Series (Fated Alpha Book 1)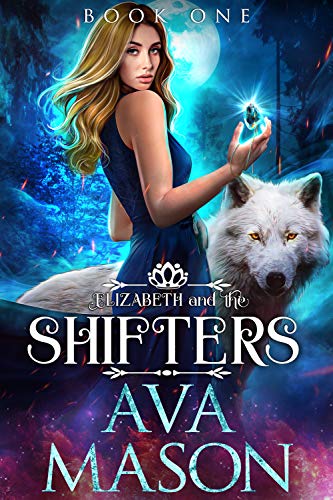 Elizabeth and the Shifters: a Wolf, Dragon Shifter Series (Fated Alpha Book 1)
by Ava Mason

A female Wolf in danger. Four Possessive Dragons determined to protect her. A paranormal romance. Series is complete.

Elizabeth is certain she's not meant to rule the Southeastern White Tooth Pack. Since birth, she's been told she was the wolf pack's fated leader. She is, after all, the first-born of the pack Alpha. But how can she lead them if she's never shifted? She doubts herself, but her fate is tied to the moon and Elizabeth is honor-bound to fulfill her destiny. To help Elizabeth, her mother presents her with a secret diamond necklace, magical jewels that have adorned the neck of every female in her family for hundreds of years.

But evil forces lurk in the shadows.
Not every wolf shifter in the pack wants Elizabeth to take power. When the Wolf Council sanctions Elizabeth as the official Fated Alpha, enemies attack her family, killing her parents. When they discover that Elizabeth survived, she must flee for her life. With nowhere to go, help comes in the form of four sexy and powerful Dragon shifters.

The fierce warriors offer her their protection in their secluded mountain home.
As Elizabeth mends, it's clear the four Dragon shifters crave more from her. All four men desire her. Each wants to claim her body and heart and soul.
As her enemies close in, can the men keep Elizabeth safe by their side and help her reclaim her place as leader of her pack?


***Elizabeth and the Clan of Dragons is Book One of the Fated Alpha Series. Each book features a paranormal romance with one woman and four demanding, protective shifters. ***

Buy now to dive into this paranormal romance world!