Dream House (Dev Haskell - Private Investigator Book 26)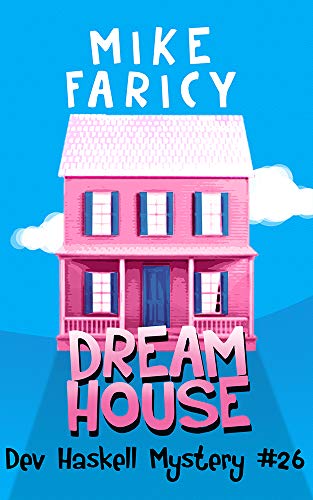 Dream House (Dev Haskell - Private Investigator Book 26)
by Mike Faricy

Mike Faricy is the winner of the
2019 Crime Master's of America Poison Cup Award.
He is the winner of the 2020
Crime Master's of America Poison Cup Award
for the Best Selling series.
He has been nominated for the 2018, 2019, & 2020 Silver Falchion Award.
DREAM HOUSE
P.I. Dev Haskell is minding his own business, looking out the window, when a pink Mercedes convertible pulls to the curb. His old flame, Barbie Dahl, a surgically enhanced Barbie Doll look alike, gets out of the car. Barbie Dahl, the same woman who dumped Dev on a trip to Las Vegas. Now, she's back in town and needs Dev's help. Apparently her extensive Barbie collection is missing, along with Arnold Wazinski, AKA Ken Carson, Barbie Doll's significant other…
Fortunately, Dev comes up with a plan. But then Barbie gets involved and decides 'Ken' is going to pay, BIG TIME!
Another hilariously delightful Dev Haskell tale.
Sit back, enjoy, and realize things in life could be worse… A lot worse!
Morton, Dev's Golden Retriever, provides a dose of sanity.
"Faricy is America's hottest new mystery writer… and Dev Haskell is one of the looniest and most enjoyable characters inhabiting the world of fictional private investigators out there today"
The Dirty Lowdown
If you like Carl Hiaasen, Tim Dorsey Janet DeLeon, Laurence Shames, and Janet Evanovich- make room for one more!