Decoding Karma: Transform everyday life with ancient wisdom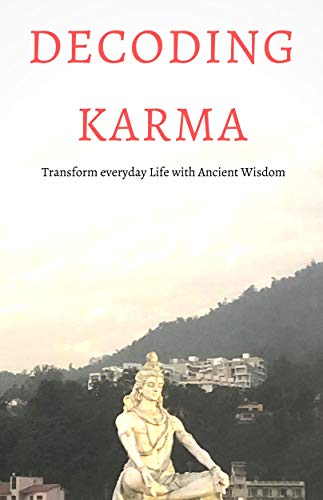 Decoding Karma: Transform everyday life with ancient wisdom
by Michael CJ Fox
Karma, a word we hear in our daily lives..
But what does it actually mean and how does it impact our lives? Is it a myth or is it reality? Is there a Law of Karma that we can understand and decode so that we can apply it effectively in our lives? This book explores these questions using ancient wisdom. At the same time, it gives practical advice that we can apply for our modern-day lives. The explanations of Karma have been presented in an easy-to-read format, peppered with insightful stories.
Usually, only a simplified form of knowledge about Karma is discussed in general public life. The in-depth doctrines of Karma are only discussed at advanced spiritual gatherings. This book translates the ancient knowledge of Karma to language of this millennium, so that we can utilize this wisdom to stride ahead with conviction, make decisions without hesitation and enjoy a joyous life.