Date with a Devil: A Hockey Romance (Dallas Devils Book 1)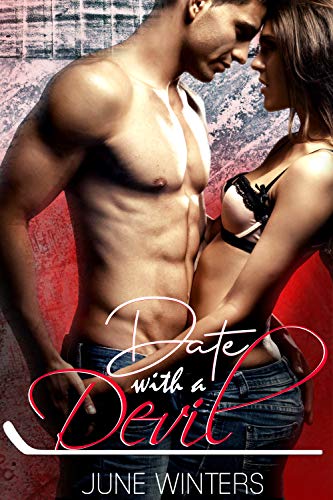 Date with a Devil: A Hockey Romance (Dallas Devils Book 1)
by June Winters

Austen Marlowe learned all she needed to know about jocks back in high school: they might be tall, muscular, and hot as hell ... but you can never trust 'em. Valuable life experience for someone who dates hockey players for a living.

As the host of Date with a Devil, the young journalist is called into action when the captain of the Dallas Devils insults the team's few remaining fans. Austen's mission? To save the athlete's beleaguered reputation.

But Dane DeHardt doesn't give a damn about his reputation -- and his one-man war against the media is causing problems for them both. Worse, "The Big D" can't keep his eyes off of her. Doesn't he know these dates aren't real?

But DeHardt isn't the dimwit she's been led to believe. And when the sinfully sexy hockey star isn't trying to talk the rookie reporter out of her clothes, he's pushing her to get to the bottom of a scandal she's been ordered not to cover.

Is Austen willing to risk her job because it's the right thing to do? Will Dane make Austen forget why she swore off jocks in the first place? Or is she being played by The Big D?
Date with a Devil is a 75,000 word stand-alone hockey romance. Dual POV, no cheating. HEA always guaranteed, but the Dallas Devils drama continues in Book 2!