Dark Water Sacrifice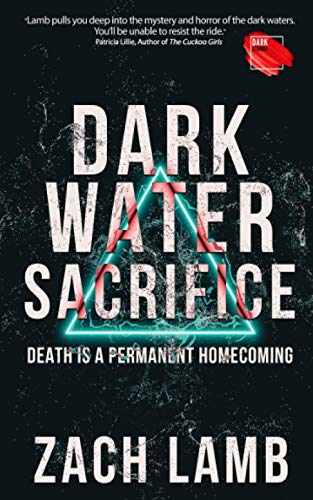 Dark Water Sacrifice
by Zach Lamb

A parent's guilt. Desperate choices. The ultimate cost.
The dark water has always called to the Blackwell family.
Devastated by the loss of his daughter, Adam Blackwell flees his hometown of Scarsville, Georgia.
Something lurks beneath the churning black waters, and its patience is running out.
Two years later, his father is dead and has left him everything, including the lake where Adam's daughter drowned. Now, Adam must return to the last place he ever wanted to go and settle the affairs of the man he blames for everything.
The time has come for the next sacrifice, and it will stop at nothing.
Adam believes it will be a short trip to get the house ready for sale. But the closer he gets to the lake, the more memories return from the worst day of his life.
Living in the past is dangerous, but there is nowhere to hide when the past comes back for you.
Staying in the family home, Adam hears small footsteps in the dark. Soon after, he hears the voice of his daughter. She wants him to join her in the depths of the black lake.
When the waters rise, Adam must decide whether he will begin the slow process of healing and somehow find peace between the world of the living and the dead—or become the next Dark Water Sacrifice…