Dangerous Pursuits : 15 Stories From Today's Most Popular Mystery and Suspense Authors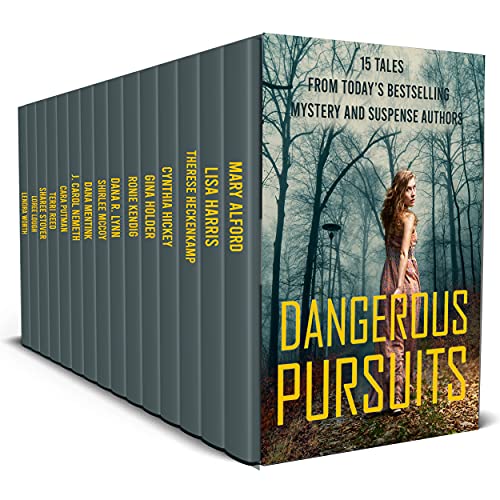 Dangerous Pursuits : 15 Stories From Today's Most Popular Mystery and Suspense Authors
by Loree Lough

Crisp Days. Cold Nights. Dangerous Pursuits.

The chill of fall brings with it a hint of peril in Dangerous Pursuits, a clean and Christian suspense anthology featuring some of today's most popular female authors.

Start your fall off right with 15 gripping tales of Clean and Christian suspense from today's most popular ladies of mystery and suspense. Join Mary Alford, Lisa Harris, Therese Heckenkamp, Cynthia Hickey, Gina Holder, Ronie Kendig, Loree Lough, Dana R Lynn, Shirlee McCoy, Dana Mentink, J. Carol Nemeth, Cara Putman, Sharee Stover, Terri Reed, Lenora Worth, and featuring a special bonus book by author Ann Malley, as we take you on a dangerous journey filled with mystery and suspense that will keep you turning pages until the very. Last. One.

Just .99 cents until October 12th.