Cupboards Full of Skeletons (The Abandoned Wives and Widows Club Book 1)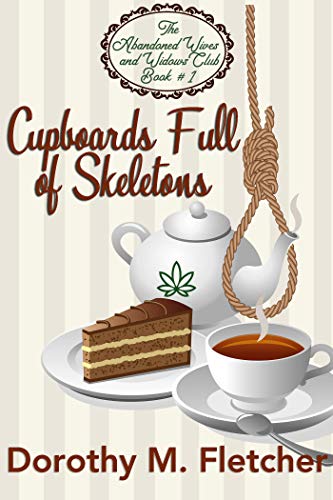 Cupboards Full of Skeletons (The Abandoned Wives and Widows Club Book 1)
by Dorothy M. Fletcher

Lydia Thompson's husband of over forty years has died. Her first thoughts are thank goodness he's gone at last, but whoops – did I help him on his way? As she discovers the terrible secrets he's kept from her, any remorse she has for her actions crumbles.
On the plus side, for the first time in her adult life she has made some friends. They indulge in coffee and cake in a local cafe, and generally misbehaved.
Then, when the father of her gorgeous great grandson dies and the police say it was suicide, she knows it was nothing of the sort. Naturally she persuades the group to investigate.
That's when the real trouble starts.
Cupboards Full of Skeletons is the first novel in the Abandoned Wives and Widows Club series of thrilling, heart-warming, sometimes laugh out loud, and sometimes dark, mystery novels. They relate the mad antics of a group of retired New Zealand women as they delve into the gritty underbelly of life and murder.