Crystal Moth Conspiracy: Ash Born Book One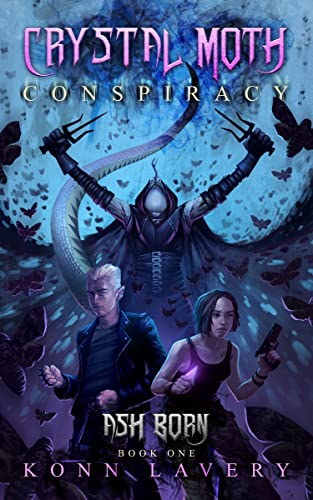 Crystal Moth Conspiracy: Ash Born Book One
by Konn Lavery

A hidden world of the wicked and evil are all around us.
Fugitive Lola Cabello descends into an escalating scheme of reptilian drug lords, led by a fallen angel, after withholding evidence from the police.
The notorious Crystal Moths are responsible for murdering her loved ones. She is hellbent on revenge and allies with the last nymph, Synarion. Their allegiance is tested due to their differences while lead Detective Iglesias closes in on Lola. Iglesias's case is jeopardized for he may be the last clean cop.
Lola's vigilante methods unravel the secrets of the Crystal Moth's new drug, ash. This forces the gangsters to send their fiercest assassin, Scalebane, to silence her.
The power of ash endangers Lola's wellbeing and threatens to expose the last of a forgotten world filled with demons, vampires, talking plants, and the fantastic.
They control the media. Detective Iglesias is closing in.
Lola is not prepared for this rabbit hole.