Conscious Messages: Spiritual Wisdom and Inspirations For Awakening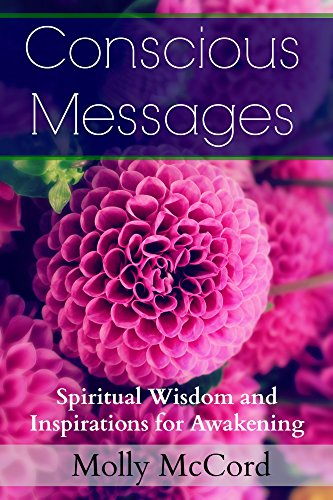 Conscious Messages: Spiritual Wisdom and Inspirations For Awakening
by Molly McCord
A practical, uplifting collection of high-vibrational messages to elevate your energy!

From affirming that Where You Are Is Where You Need to Be and owning your personal truth, to cosmic perspectives on emotional energy, being in alignment with your intentions, and expanding beyond limiting belief systems, these brand new 21 channeled messages provide you with simple, direct perspectives about stepping more fully into your Soul's light.

Inspiring messages include Personal Alignment, Living From Your Heart Space, Making Conscious Changes, Self-Acceptance and Self-Love, and Elevating the Energies of a Catastrophe with a Soul Perspective.

"Conscious Messages" will appeal to anyone who enjoys similar insights from Abraham-Hicks, Sanaya Roman, Duane Packer, Lee Carroll, Steve Rother, and other global leaders in the world of channeling energies for awakening consciousness.

One to keep on your nightstand for joy, clarity, and empowerment!