Condemnation (Substation 7: Book 1)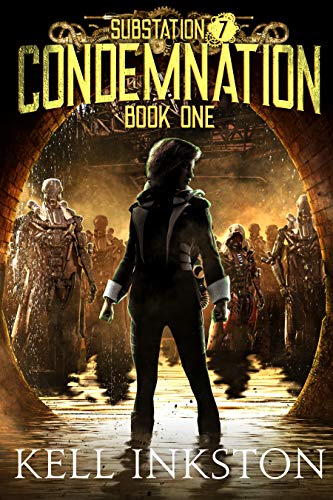 Condemnation (Substation 7: Book 1)
by Kell Inkston
CONDEMNED TO THE DARK, WILL THE LIGHT'S LAST HOPE DESCEND INTO HELL?

Clare Aireneth has one week to write her entire thesis. As a student of the prestigious Royal Academy, her work on Magitech automatons needs to not only impress her professors, but also honor the legacy of her late mother - who practically wrote the book on humanity's mechanized companions.

Clare's father is the kingdom's only Magitech substation rounds officer. From his weekly adjustments, he ensures the city's tens of thousands of machines are powered and operate as they should. The industrial automatons lurking below do the rest of the work for him.

To be caught down there is a crime punishable by life imprisonment, but again, Clare's thesis is due in a week and she's willing to take risks.

She'll soon regard this as a mistake.

Going underground into the substation system, Clare finds a discovery seeking to remain hidden at any cost. It has intelligence. It hunts. It can KILL. And Clare just slapped it across the face.

Welcome to Substation 7, an atmospheric, seeping fantasy thriller where the world is the lie, and that lie wants you dead.