Coming To Jesus: One Man's Search for Truth and Life Purpose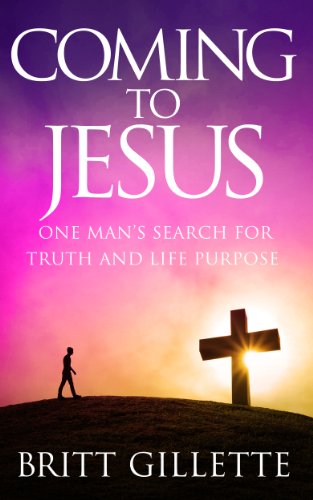 Coming To Jesus: One Man's Search for Truth and Life Purpose
by Britt Gillette
Did you know the Bible contains hundreds of fulfilled prophecies made centuries in advance? And did you know that no other book in the world can make that claim?

Britt Gillette didn't. At age 14, he found himself struggling with the universal questions of life. Questions such as: Who am I? What's the purpose of life? What happens when I die? And does God exist?

So what did he find? He found the answers – every single one of them. And his life has never been the same.

In Coming To Jesus, you'll find:

• Proof of the Bible's divine authority
• Evidence that reveals the Messiah's true identity
• And compelling reasons to believe Jesus is the Son of God

Most of all, you'll find that God really does care about you. When Britt Gillette set out to find the truth, what he discovered changed his life forever. Maybe it will change yours too.

More About Coming To Jesus
For readers who love Christian apologetics, Christian inspirational tales, or most Christian non-fiction books, Coming To Jesus provides a rare glimpse into the spiritual journey of one man struggling to find answers to the great questions of life. Have you ever wondered, "Does God exist?" Have you ever questioned the purpose of life? Or wanted to know who Jesus really is?

Britt Gillette asked those same questions, and he found the answers. Coming To Jesus provides insight into his journey in an easy-to-read, conversational tone most readers will find easy to relate to. If you already know Jesus, this book might bring you closer to Him. If you don't know Jesus, it might just be the most important book you'll ever read.