Collide: A High School Bully Romance - Madison Falls High Book 1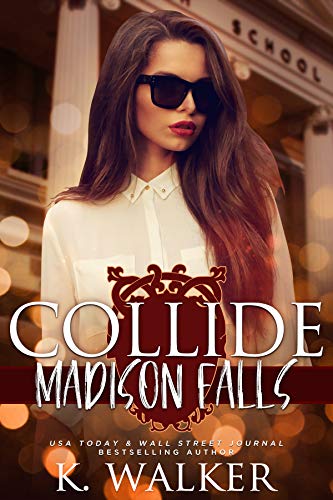 Collide: A High School Bully Romance - Madison Falls High Book 1
by Kylie Walker

I really didn't mean to piss anyone off.

I'm just the new girl. I'm trying to get through senior year at a new school in a new damn city.

So I tell myself,
Keep your head down. Check
Don't bring attention to yourself. Check
Stay the hell off everyone's radar. Whoops

It looks like the gorgeous rich boy that rules the halls of Madison Falls High has his eyes set on me and worst of it is I want nothing to do with him. I don't want the attention.

Now I have a damn bullseye on my back and his ex, Queen B is out for blood.
How much worse can my damn life really get? FML!

Authors Note: Madison Falls High is a high school bully romance, teen and young adult series. This is book 1 and does end with a cliffhanger. It's recommended for mature readers 18+ because of cursing and 'certain scenes.' If you're cool with that, then dive in and enjoy the ride!