Collateral Damage (Gamer Girls Book 5)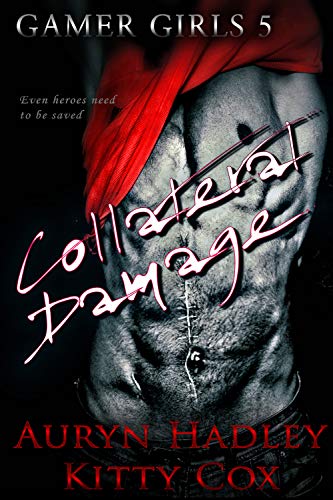 Collateral Damage (Gamer Girls Book 5)
by Auryn Hadley

Even Heroes need to be saved sometimes.

Special Agent Jason Raige is a complete failure as an FBI agent, but it wasn't like they gave him a choice. He could serve his country or sit in a military prison. He chose to serve. Now, they have him on a case that's impossible to solve.

Still, he won't give up. Catching these bastards is the only way he knows to keep his own demons at bay. The doctors call it PTSD. He calls it living hell. Even worse, the only one he can talk to about it is his service dog.

Until he meets her.

All of this was supposed to be a boring side mission, and even speaking to her is crossing so many lines, but he doesn't care. Fuck the rules. Finally, he's found someone who makes him feel whole. He knows he should stay away, but this time, he can change the story. He can finally stop things before it's too late.

But doing so will break him.
And there's not a whole lot left to put back together.


The Gamer Girls series features strong women and the men who love them. Knowledge about gaming and/or gamer culture is not necessary to enjoy this story. Graphic language and situations that are suitable for a mature audience are included. COLLATERAL DAMAGE is a standalone novel which moves forward a larger story.

TRIGGER WARNING: discussions of gun violence, racism, cyber harassment, stalking, mental health issues, and more. This is a love story, but finding love isn't always easy.