Cian and Arin: Beginning (Secret Defenders Book 1)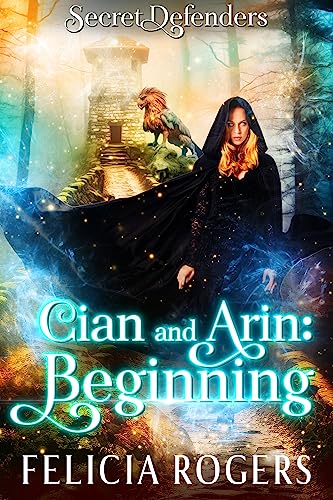 Cian and Arin: Beginning (Secret Defenders Book 1)
by Felicia Rogers

Teenage boys are disappearing from once-peaceful Irish villages and rumors abound of unnatural beasts prowling the streets. When Arin Clevenger's sister is kidnapped, Arin fears the beasts have taken her, too. Even though Arin is blind, she won't let anything stop her from finding her sister.

Cian Conn hates hiding what he really is — a young gray gryphon, destined to protect the helpless — but the grays' ancient rules of secrecy force him to live under cover. When a new sect of gryphons arise, declaring their independence, Cian longs for the same freedom, but he's leery of risking such change. For their feathers have turned black, and so have their souls.

With war looming between the gryphon clans, it seems neither humans nor grays can stand against the blacks' growing power and savagery. A blind girl in the middle of that war… might be the hope Cian yearns for, and the key to victory.