Chemistry 101: A Young Adult Romance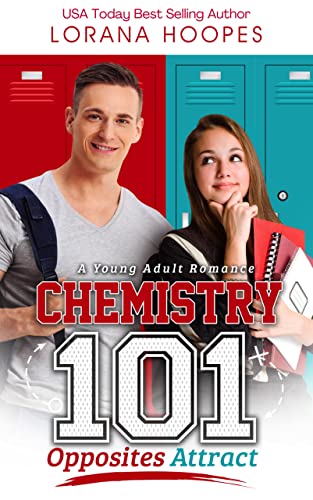 Chemistry 101: A Young Adult Romance
by Lorana Hoopes

Have you ever had to pack all your belongings in a trash bag?
No? Just me then? Trust me, it's not glamorous, but it is the byproduct of being an orphan. This being said, I can't help but hope that this is my last foster home. After all, I'll be graduating soon, so I'm planning to keep my head down. No drama from the likes of snobs like Stephanie and her pack of raving narcissistic psychos, and most certainly, no boys.
Unfortunately, this whole plan of pushing through to the end without being noticed winds to a screeching halt the moment star quarterback Aaron Richards tumbles into my life. He needs help and while I don't want to give it to him, the secretary has decided tutoring him can be part of my Occ Ed credits.
If only his girlfriend, ex-girlfriend according to him, wasn't Stephanie, the girl who is not only the self-determined queen of the school, but also has begun to hate me with a passion. I never thought I would be the one to stand up to her, but I can't just let her walk all over me. Not only that, but this boy has begun to wiggle his way into my thoughts.
But I can't, I won't. I have to make it through to graduation, without distractions.
However, I can't help but think, what if this year could be different?
Looking for a clean romance that's safe for the whole family? USA Today Best-selling author Lorana Hoopes has you covered with this heart-tingling romance that shows how God is ultimately in control. Grab your copy today by clicking the button above.