Caught in the Act (The Davenports Book 2)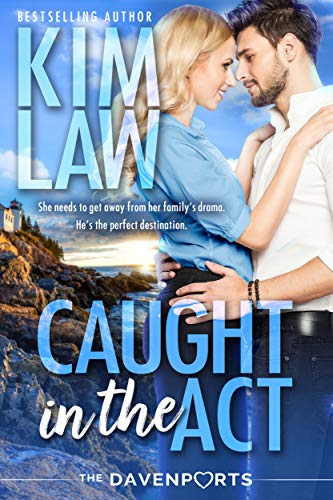 Caught in the Act (The Davenports Book 2)
by Kim Law

Star-crossed lovers as teens . . . are they doomed to repeat history?

Eighteen years ago, Catherine Davenport Carlton made a decision that changed her life. One she's moved beyond, but also one she never recovered from. Now, with scandals plaguing her legendary family, and uncovered secrets rocking Cat to her core, she needs an escape. And maybe the time has come for some long-overdue closure, as well.

Brody Hollister has had one true love in his life—and many disappointments. But with each crushing blow, he's risen and pushed forward. Now working as a professor of history in Dyersport, Maine, he's carved out a life for himself. Only, he can't help but yearn for more. Going for more, however, would mean shining a light on the skeletons hiding in his family closet. And that's something he will never do.

When Cat shows up next door, Brody is on guard. Is she there to relive old times? To break his heart a second time? Or has she uncovered the secret he holds close? But what Brody doesn't know is that he's the last person Cat expects to find. Or that she's got a secret of her own. One that, no matter the combustible chemistry that might remain between them, could shred their love forever.

"I loved it! The romance, the writing style, the development of the main character as the story progressed and the story itself; the plot development. Heartbreak, secrets, drama... Does Cat have an opportunity for happily ever after? Read on to find out!" —Goodreads reader, Mimi L.


Author's note: This book was previously published in 2015 under the same title but with a different cover. The story remains the same as the original.