Cash Up Front (Dev Haskell - Private Investigator Book 25)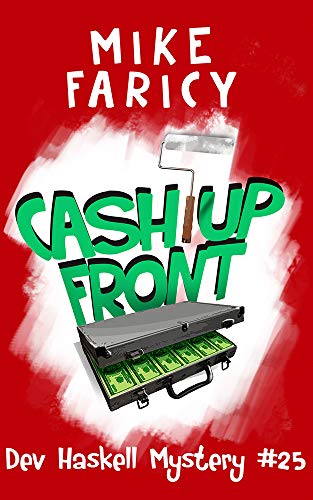 Cash Up Front (Dev Haskell - Private Investigator Book 25)
by Mike Faricy

Mike Faricy is the winner of the
Crime Master's of America Poison Cup Award.
CASH UP FRONT
Dev Haskell takes his 'friend with benefits' Heidi, out to dinner. His late night plans are suddenly put on hold when failed criminal, Tommy Benedetti shows up and forces Heidi into a stretch limo. Benedetti gives Heidi $200,000. Gee, $200,000 in cash, what could possibly go wrong?
There's only one thing to do and Dev sets out to build a 'working relationship'with FBI agent Candi Mangle
Another incredibly bizarre Dev Haskell read… Multiple tales wrapped into one crazy adventure
If you like Carl Hiaasen, Tim Dorsey Janet DeLeon, Laurence Shames, and Janet Evanovich- make room for one more!