Camp Lake Omega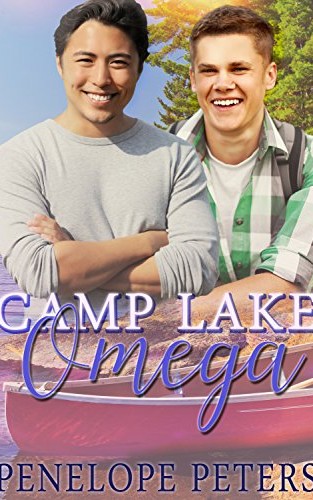 Camp Lake Omega
by Penelope Peters

Jim Smith isn't your average omega.

My first alpha died after we'd been bonded for a week – since then, I've been living a quiet life sequestered in my parents' house. Now I've got one last summer of freedom working as a camp counselor at Camp Lake Omega before they force me to settle down and find a mate. I'm going to wring every drop of fun from this summer that I can, no matter how bad of an idea he – I mean, it is!

Zachary Ito isn't your average alpha.

I watched my father screw up one relationship after another. No way am I going to let myself fall under the influence of omega pheromones like he did. I've devoted my life to running Camp Alpha-by-the-Lake, hoping to teach young alphas how to respect and protect omegas instead of seeking to control and overpower them. There's no room for fun in my life, no matter how intriguing he – I mean, it is!

But one chance encounter at the beginning of the summer…

…And neither Zachary nor Jim can get the other out of their heads – or out of their beds! When Jim's biology puts not only himself but another counselor in danger – will Zachary be there to help him to safety?

Camp Lake Omega is a stand-alone m/m omegaverse non-shifter romance with an HEA ending. All participants are well over the age of consent. The story contains runaway canoes, broken-down cabins, the possibility of bears, and a whole lot of glitter paint.