Burn (The Last City Book 1)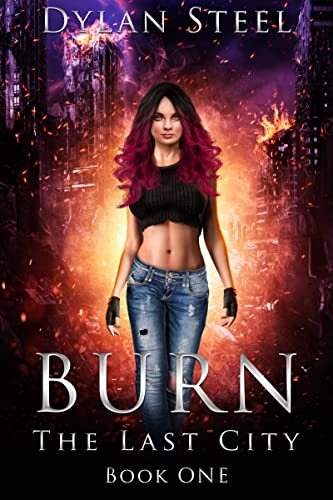 Burn (The Last City Book 1)
by Dylan Steel

Alphastad. The last city left standing. A refuge for a remnant of humanity. Until it isn't.

Charlie lives on the streets — the lowest level in a city of towers. The government doesn't care about her existence — not like if she were an upstanding citizen living on a middle or upper level. To everyone above her, she's forgettable scum, utterly insignificant… which is exactly what she wants.

The streets of Alphastad are dangerous. Charlie's only survived them the last three years by pledging her loyalty to the leader of her sector and by keeping her past a secret.

But when a riot breaks out, the government retaliates by cutting off the food supply and transforming Alphastad from Earth's last refuge to a tomb. As a street runner, Charlie can smuggle in rations — if she's willing to risk the secret she's already killed to keep.

A new young adult dystopian adventure for fans of The Hunger Games and Divergent.

Start reading now!