Building Your Forever Family : How God Changes Lives Through Adoption and Fostering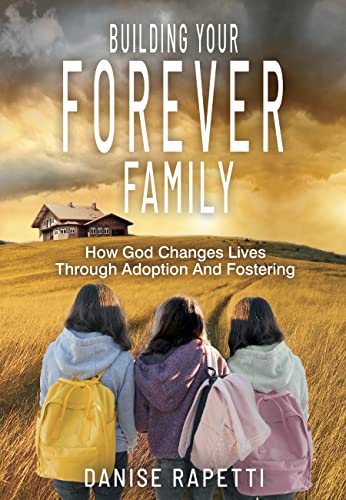 Building Your Forever Family : How God Changes Lives Through Adoption and Fostering
by Danise Rapetti

Have you been on the fence about adopting or fostering? Do you want to move from fear to a forever family?

Are you looking into the possibility of adopting or fostering a child, but you"re not sure if it's the right decision, how it works, what the adoption process is really like, or what you can expect? In this book, author Danise Rapetti takes you through her family's journey from fostering to adoption. She shares the good, the bad, and everything in between. She shares her honest experience so you can have a clear understanding of what it all means and finally make that life-changing decision….
Part memoir, part self-help book. This book will guide those who are considering fostering or adopting a child.
Leave boring behind and embrace adoption or fostering! Get Building Your Forever Family today!