Breaking In: A Rainier Family Novel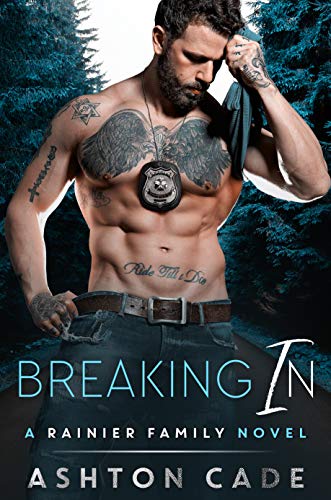 Breaking In: A Rainier Family Novel
by Ashton Cade

Ryan:

After my divorce to Barb, my life has been just me, my little boy and my job. Some people might call me overprotective, but as the Sheriff of Umberland, I know a lot more than they do about what can happen when you let down your guard. When my high school best friend Christian comes to visit, sure, I remember experimenting with him as teenagers, but what I can't ignore is the fierce attraction that still burns between us.
What's even more, Christian makes me feel safe and protected—something I do for everyone else.
I've never been attracted to a man since Christian... but as soon as I lay my eyes on him, I don't think I'll be attracted to anyone else ever again.

Christian:

I knew I was gay forever, it seems. But my first love was the one that stuck with me all these years: Ryan Rainier. He's a big deal in the police department now, and as a man in uniform, he's every bit as gorgeous as he was in those young years.
But Ryan's straight, right? So why does he keep looking at me that way, with hunger in his eyes?
Am I just seeing what I want to see? And can I risk losing a lifelong friend for a shot at love?

Breaking In is the second book in the Rainier Family series and can be read on its own. 62k words of trusty, lusty, second-chance love, breaking down walls, Rainiers for days, and a whole big, bustling, small-town family waiting for its HEA.