Bowl of Fruit (1907)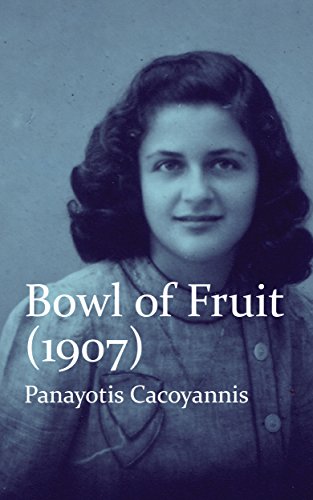 Bowl of Fruit (1907)
by Panayotis Cacoyannis
"A magically original story about two strangers and enticing secrets." - IndieReader (5 Star Review)
...
Leon's past is a labyrinth of truths, half-truths and untruths - not one story but many different stories at once, which Leon has been trying to put behind him. But ghost-writer Anna Tor knows much more about his history than he does, and when Leon reluctantly agrees to meet her, as they begin to trace together the two converging courses of their separate lives since their birth on the same September morning in 1973, the devastating secrets of the past are revealed one by one to bind them ever closer together.
...
"An incredible read, with well-crafted characters and a plot that is refreshingly original." ~ IndieReader (5 Star Review)
...
"a valid reflection of the insubstantiality, the mystery, and ultimately the importance of constantly searching for who we are" - Casey Dorman - Lost Coast Review
...
"a unique tale about secrets and the quixotic nature of artistry" - Kirkus Reviews