Boss on the Line : A billionaire boss romance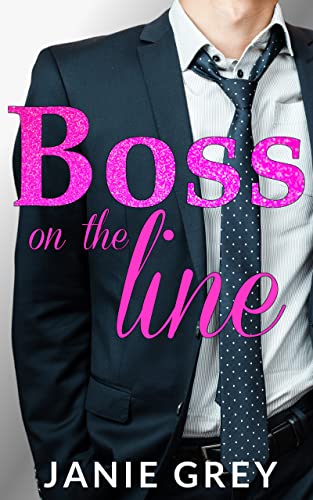 Boss on the Line : A billionaire boss romance
by Janie Grey

My boss works on the other side of the world, and that works just fine for me. When he barks out his instructions, I sit through the video call and nod, with the occasional smile to acknowledge how happy I am to be his dedicated New Zealand personal assistant. He only sees my face on-screen, though. He doesn't see the way I'm stabbing my pen into the little paper doll I made of him – or see the Days-Since-Grant-Price-Smiled chart (currently running at thirty-eight).

When he does let his smile escape, it's a game changer. He's ridiculously handsome if you like dark blue eyes and a chiselled jaw, all wrapped up in a city suit.

He's only been to the Wellington office once in the last three years, and his schedule is so busy, there's no chance of him coming anytime soon. And I'd know if he was planning an overseas trip, because I'd be the one booking his flights and hotel. Right?

I was only out for two days of sick leave.

So, when I return, what the hell is he doing sitting in my office, leaning back in my chair, and twirling the Grant Price Bosshole Doll around his fingers?

I'm the longest-serving PA he's had. I've managed to stick it out for nine months so far, but now I think my days are numbered. What is he going to do to make me pay for this?

Boss on the Line is a standalone romance with an HEA. While it's part of a series, each book is a different couple and can be read on its own.