Bollywood Bargain: A Sweet & Clean Contemporary Romance (Book 1)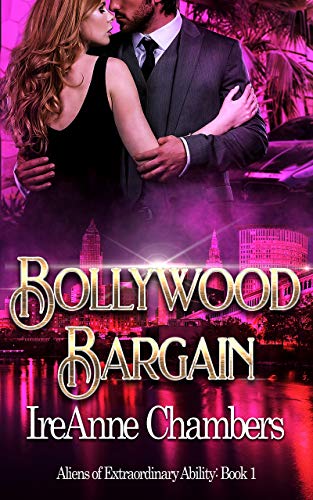 Bollywood Bargain: A Sweet & Clean Contemporary Romance (Book 1)
by IreAnne Chambers

The last thing Raine O'Shea wants is an arranged marriage to wealthy Bollywood Actor, Dev Shukla. Her last chance for true love died with her husband… Right?

Raine just lost the love of her life. If she wants to keep custody of her stepson, she needs to accept a marriage arranged by her late husband's family. But while she's willing to accept another man's proposal, she's not certain she could ever open her heart again. Surely her last chance for true love died along with her husband… Right?

Bollywood actor Devaj Shukla doesn't have any desire to marry his cousin's widow. But once his mother plays the tradition card, and reminds him of the romantic scandals in his life that would disappear if he got married, he realizes he can't refuse. Besides, he loves the little glimpses of Raine's feisty personality he sees peeking through her pain every now and then. Perhaps an arranged marriage won't be so bad after all.

Before they can consider their future together, they must first face their pasts--and the secrets that still stand between them. When all is said and done, the real question becomes whether or not this marriage will lead to happy ever after...or heartbreak...