Bloodline of the Scrolls: Echoes of Truth; Clouds of Darkness (The Portal Series Book 2)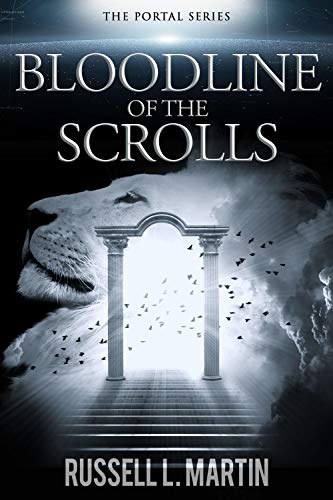 Bloodline of the Scrolls: Echoes of Truth; Clouds of Darkness (The Portal Series Book 2)
by Russell L. Martin
Matt Stone, a deep-sea diver, and Christy Moody, an A-10 fighter pilot, are living totally separate lives on opposite sides of the planet. Both have only one thing in common; they have unknowingly been chosen by God to join forces with Chado Cole and his Guardian Angel. Before doing so, they must pass through many trials and tribulations set before them. Their first encounter is to take a journey to the very edge of life and death. This mysterious phenomenon is described by some as a near-death encounter.
During their traumatic transitions into the afterlife, Matt is forced to walk on the parched dead surface of Hell, witnessing its horrors, even facing the pit itself. Christy, on the other hand, gets to experience something a bit different. She is allowed to be led by angels to see the grandeur of Heaven. To her surprise while being lost in the surrounding beauty, she encounters something from her past that will touch the very core of your heart.
The Portal Series is unusually distinctive, as it touches a wide range of genres. Explore this strange but unique tale, as the characters seem to actually come to life. These stories will truly draw you down inside the pages. You will find yourself standing beside Chado Cole, as this league of extraordinary servants is led by God on a mission to give mankind one last chance for redemption.
We hope you enjoy 'Bloodline of the Scrolls'. If you have not read book one of 'The Portal Series', 'Scars of My Guardian Angel', don't miss out! Become a part of what many readers have already experienced, as they report wonderful stories of healing and hope, through this life-changing story.
Coming in 2019: The Portal Series, Book 3, 'Revelation of the Scrolls'.