Blood Feud (A Tom Rollins Thriller Book 9)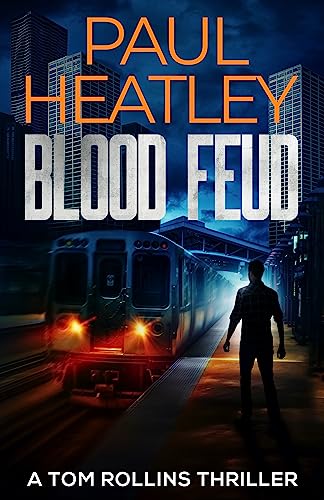 Blood Feud (A Tom Rollins Thriller Book 9)
by Paul Heatley

Tom Rollins never helps a bad guy. But this one is family.

Former black ops specialist Tom Rollins has saved his wayward brother Anthony more times than he can remember. So when his father calls to tell him Anthony is in deep trouble yet again, Tom decides that this time his brother can sort out his own mess.

But when his father decides to take on the rescue mission himself, Tom realises he has to step up. He travels to Chicago, where he finds Anthony is in way over his head.

Heavily in debt to a ruthless gang and mixed up with the worst kind of cop, he's living on a knife edge. As Tom desperately fights to save his brother's life, he is forced to make a deal with the devil and use his CIA-honed skill set to take on the fearsome Chicago mob.

And that's a battle even Tom Rollins can't count on winning.

Blood Feud - Book 9 in the superb Tom Rollins action thriller series. Perfect for fans of Lee Child, Jason Kasper & David Archer.