Black Fox One: A Gripping WW2 Story of Love, Resistance, and Courage (Project 613)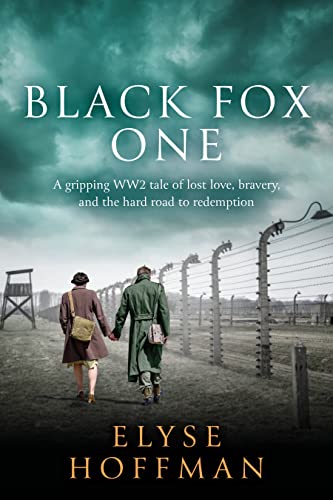 Black Fox One: A Gripping WW2 Story of Love, Resistance, and Courage (Project 613)
by Elyse Hoffman

A deadly mission to hunt down the resistance's top soldier will make SS Officer Jonas Amsel question everything he kills for...

Jonas Amsel and Avalina Keller, devoted Nazis and best friends, have a bright future in Hitler's Third Reich. Ava, a talented gymnast, wants to serve Germany in the Olympics, and Jonas, who has loved Ava since they were children, wants nothing more than to marry her and start a family. When he is about to propose, however, Ava and her entire family vanish without a trace.

Jonas blames the Jews for Ava's disappearance and throws himself into a career in the Nazi Party. He serves the Reich under the ruthless Chief of the Gestapo, Reinhard Heydrich. Jonas becomes particularly good at capturing members of the Black Foxes, an anti-Nazi resistance group, earning Heydrich's respect and the moniker of "the Fox Hunter."

Impressed by Jonas' skills, Heydrich gives him his most difficult task yet: capture the elusive Black Fox One, the Black Foxes' most deadly and mysterious operative. No Nazi who has pursued Black Fox One has returned alive, but Jonas is determined and confident. Capturing Black Fox One might bring him one step closer to finding Ava.

But while he is hunting Black Fox One, Jonas makes a shocking discovery, forcing him to make an agonizing decision. He must choose between his love for the Reich and his heart, torn between the lies he has been taught all his life and the new truth before him.

Black Fox One is a thrilling World War II story of lost love, bravery, and the hard road to redemption.

Reviewers Adore Black Fox One
⭐⭐⭐⭐⭐ "A terrific, fast paced story that will grab and hold your attention! The story is suspenseful and I could not put this book down! A great read. I highly recommend this book."– NetGalley Reviewer
⭐⭐⭐⭐⭐ "Elyse did it again. This historical fiction was phenomenally written, heart-wrenching, and action-packed. You start out with a young Ava and Jonas and watch as their relationship blooms. There's confusion, separation, heartbreak, and an amazing redemption. Truly a wonderful story, I cannot wait to read more."– Goodreads reviewer
⭐⭐⭐⭐⭐ "Hoffman delivers an incredible twist and Jonas uncovers a truth that tears apart his life and what he has always believed to be true. He is left with the dilemma of staying loyal to his country and the Nazis or being true to his heart and his love for Ava. Hoffman very cleverly shows through her characters that what we think we know and what we believe to be true can be subterfuge and that we need to be careful not to lose our ability to question and hold others to account. Much of the story could be applied to the world today. A fantastic read and a fantastic author."– Goodreads reviewer
⭐⭐⭐⭐⭐ "The story was unique and a fascinating twist on WWII novels. I loved how both sides were represented…I then realized how perfectly I was set up for Jonas' deep introspection into Jews and the powerful change that came over him. Well played. Do you follow your heart or your family? Where do your loyalties lie? Could you turn your back on everything you've ever known for love?"– NetGalley Reviewer
⭐⭐⭐⭐⭐ "An engaging story of lost love and the long road of redemption." – NetGalley Reviewer