Bitter Aries (The Zodiac Book 1)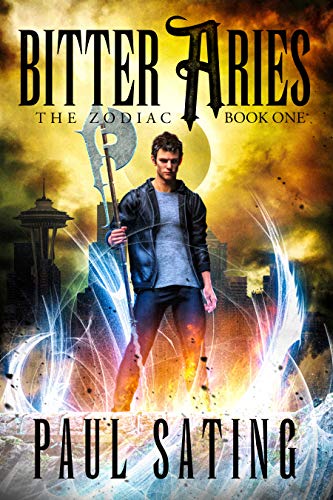 Bitter Aries (The Zodiac Book 1)
by Paul Sating

All demons have magic.
Except one.
And that's just the beginning of his troubles.

No job, no hope, and not a lick of magic, Ezekial Sunstone has little going for him.

Lucifer's Council changes his fortunes when they select him for a special mission.

The problem? They're sending him to Seattle to find a runaway who also happens to be one of the oldest and most powerful demonic magic users in history.

This could be Ezekial's shot at redemption, but it could also be the most humiliating event in a life full of them.

A young demon without magic versus one of the oldest of their kind with immeasurable power.
Hell hath no fury like like a demon without a chance.
No magic, no problem, right?
The Zodiac series is what you get when you mix Jim Butcher and Christopher Moore. A series fans of Terry Mancour and Lindsay Buroker might enjoy.

Bitter Aries is the first book in The Zodiac series. The second book, The Horn of Taurus, will be released in August 2020. Book three, The Gemini Paradox, will be released in September 2020.