Belcroft: Cogitor Fracti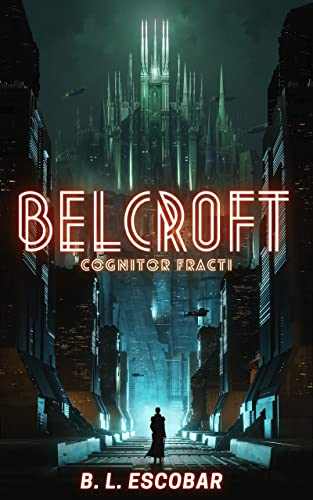 Belcroft: Cogitor Fracti
by B. L. Escobar

It's the 10th millennium. In Decorat, no mind is safe.

Major Erika Belcroft punched the wall. Her career had vanished with a single message. On the brink of a promotion, too.

In a metropolis of billions where people's minds are cheaper than computers, a few more hundred missing wouldn't matter. There is always more to feed the hunger of the Grand Archive.

But this time, it wasn't just anyone. Somebody had taken her father.

She will return. She will wade through the rotten, violent, gang-ruled underbelly of her home city. She will find him, whatever the cost.

But this city shoots back. She will soon discover that the most important questions have the deadliest answers.

Blade Runner meets Gregor Eisenhorn from Warhammer 40.000, with a dash of Altered Carbon!

This book will return to full price on May 14th! Grab it while it's discounted!