Behind the Mask: Sterling Quinn FBI Series Book 1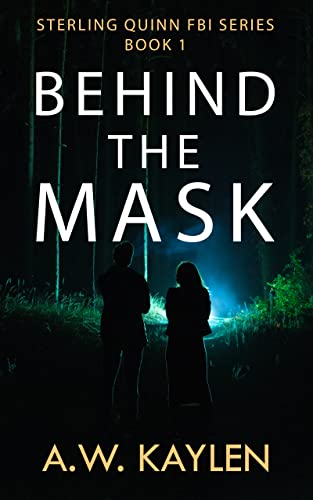 Behind the Mask: Sterling Quinn FBI Series Book 1
by A.W. KAYLEN

Wealth, fame, mistress, he had it all… only to be destroyed in a split second…
Is it fate? Is it karma?
Young Olivia's car was fished out of the lake… How did it end up there?
Was it an accident, as most, including Sterling Quinn believed, or was it cold-blooded murder?
Armed with the most crucial forensic evidence, Sterling and her partner set out on the quest for truth.
Frustrated with the lack of progress, Olivia's father takes matters into his own hands… regardless of the law…
That's when things go seriously wrong…
Who's the lady behind the mask? Who's the man?
What's their relationship with Harrison?
After Harrison's favorite Maserati has been covered in the garage for weeks, his wife, Renee, discovers a shocking secret.
Everyone is keeping secrets, so dark and so many…
Sterling must get to the bottom of them all, FAST if justice is to be served.