Beautiful to Behold (The Dark Brethren Series Book 1)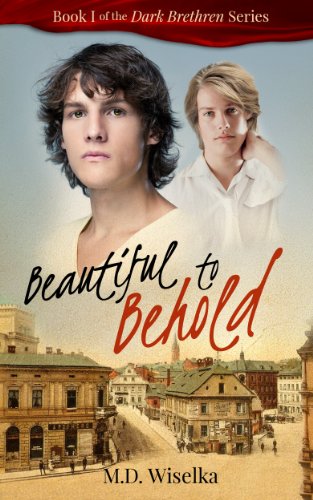 Beautiful to Behold (The Dark Brethren Series Book 1)
by M.D. Wiselka
Summer. 1939. Germany and Poland on the verge of war.

Since childhood, twenty-four-year-old Owen Linet has been plagued by bad dreams, or rather the same bad dream, of a man called Hector, who claims to be dead. Hector possesses a strange black cloak on which is stitched a series of golden symbols—"Words" that Hector, their "bearer", claims have miraculous powers when spoken. Hector gifts a Word to Owen—one that he claims can not only take life, but also restore it.

Twenty-two-year-old Polish partisan, Jacek Tarasek, is ordered to follow a suspicious foreigner, a British artist named Owen Linet, who closely resembles a man from Jacek's past—someone Jacek would just as soon forget. Jacek's worst fears are soon realized when he learns that Owen is not only his avowed enemy, but something infinitely worse—a devil in human form, with the power to take life with a mere word. When Jacek can't bring himself to destroy the man with whom he is falling deeply in love, he is forced to confront his flawed understanding of good and evil.

Beautiful to Behold is the first book in The Dark Brethren Series, but can be enjoyed as a stand-alone story.