Balance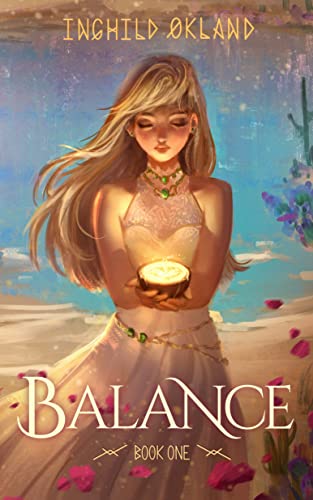 Balance
by Inghild Økland

A runaway princess. Time-twisting magic. What she doesn't want? A knight to the rescue.
As Vildi, the less important princess of Rimdalir, my duty is to marry, and marry well. To the glacial chasms of hell with that!
I want adventure. A nice, suitor-free yet fairy-tale adventure. I can even endure rants about a tragic prince, if it brings me honey cake. Throw in a few mysteries, a sprinkle of old magic, and I'm happy.
That's what I thought.
Yet upon arriving in Lakari, Land of the Sun, I wander through familiar streets. I recognize the people, the taverns, even the black cat strolling as royalty through the market square. In this new land, no one was supposed to know my name, and yet I'm hunted.
Already they have killed me many, many times. And so I start over.
When a stranger finds me in the desert night, will he be my savior, or my undoing?
After a childhood watching Disney, speckled with a touch of The Prince of Persia and inspired by Re:Zero, Balance is a story about a headstrong heroine, the clutches of magic, and a prince's secrets.
If you like fantasy, romance, and a fairy-tale adventure, let yourself be whisked away on Vildi's journey, only one click away.