Atomic Mindset: Small Changes for Big Results (PQ Unleashed: A Better Me)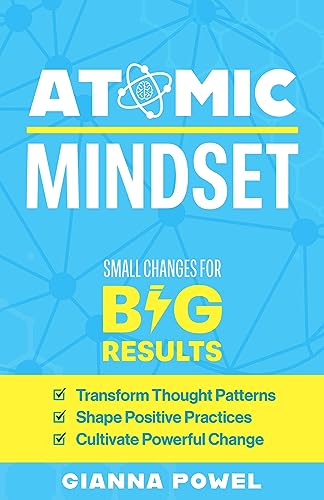 Atomic Mindset: Small Changes for Big Results (PQ Unleashed: A Better Me)
by Gianna Powel

Embrace the extraordinary potential of the Atomic Mindset and witness the immense impact of seemingly small actions.
Embark on a transformative journey towards positive change as you discover the power of intentional habits, a growth-oriented mindset, and empowering self-talk. This book empowers you to reassess and intentionally take charge of your life, paving the way for profound transformation.

Delve into self-discovery to gain valuable insights into the barriers holding you back and understanding your true potential. Armed with this knowledge, you'll embrace daily steps towards personal growth, no matter how small, knowing they can lead to monumental achievements.

Atomic Mindset proves that even the tiniest steps, taken consistently, have the power to create remarkable progress. Embrace the power of incremental growth and let it supercharge your personal breakthroughs!