Anger Management for Parents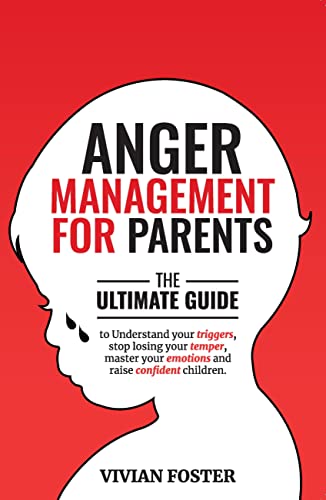 Anger Management for Parents
by Vivian Foster

These simple strategies could save your child's future and make you both a whole lot happier in the process.
Getting frustrated is in many ways a natural part of being human, but you can navigate through the chaos of raising a child without letting it get you all worked up inside.

You just need to better understand your own emotions and your anger.

When you can recognize your triggers before they happen, and develop the right techniques to navigate through your emotional storms, this explosion of anger onto your child will become much less frequent... and will eventually be gone altogether.
In Anger Management For Parents, you'll discover:
A deep dive into the origins of our anger-- why we feel it, how it benefits us, and where it completely destroys our lives
Why most of the time it's not actually your child's fault and how you can use this awareness to empower healthy relations between the two of you
The most effective way to remove yourself from your emotions before they take control of your actions
Powerful and actionable steps to help you establish better communication between you and your child
Important things to do when setting healthy boundaries for your little one to follow
Detailed instructions for following the super successful "traffic light system" to help your kids identify their emotions and control their anger
How your child is simply a mirror of you and how you can use this understanding to better yourself and your child's development
Powerful strategies to show your child that you love and support them, encouraging healthier behavior in every action they take
...and so much more!

It's up to you to raise your child to their highest potential. At the end of the day, only you can make that difference. Take back control of your anger and help your children thrive in life.