An Accidental Royal Kidnap: A Comedy Novel (Royally Funny Book 1)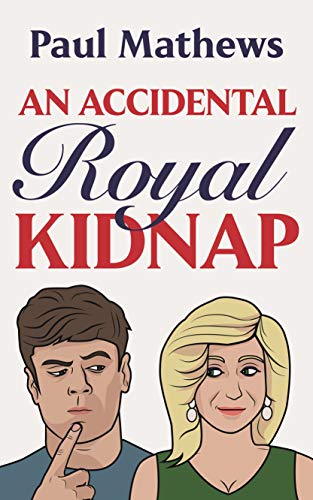 An Accidental Royal Kidnap: A Comedy Novel (Royally Funny Book 1)
by Paul Mathews

When London schoolteacher George Nearly wakes up one Sunday morning to find a dishevelled young woman sprawled on his living-room rug, claiming to be a princess, his plans for a peaceful day at home recovering from his 39th birthday party disappear faster than a French monarch's head in a revolution. And when the feisty royal accuses George of kidnapping her, his very ordinary life is turned completely upside down, as the party princess takes root in his apartment, causes royal waves among his friends and family, and demands to go walkabout on the streets of London.
It's blue-blooded comedy by unofficial royal appointment in this hilarious, and often surreal, regal romp that's packed with majestic mystery, aristocratic intrigue and Great British humour. Guaranteed to raise a laugh from Balmoral to Buckingham Palace!
The first novel in the Royally Funny Books series
This very British comedy novel is the first in a series starring reluctant hero George Nearly, the unpredictable Princess Araminta of Essex ('Minty' to her friends) and a host of other quirky characters – all of whom make Mad King George seem like a perfectly sane individual. Royals and commoners collide with comical consequences in these uniquely English adventures that will bring a smile to the faces of even the grumpiest gargoyles at Windsor Castle.
What the Amazon reviews say:
◆ "Absolutely sidesplittingly hilarious! I could not put this book down and read it in one sitting!"
◆ "This is a book that had me laughing from the first page. I found the writing style an absolute joy to read."
◆ "The book is funny. British humor at its finest. The characters are relatable. You feel like you know them and are part of the story."
◆ "I really enjoyed this book! The humour is fantastic and Paul Mathews absolutely nails the banter between the characters."
◆ "Just down right ridiculously funny."