Amy's Rebellion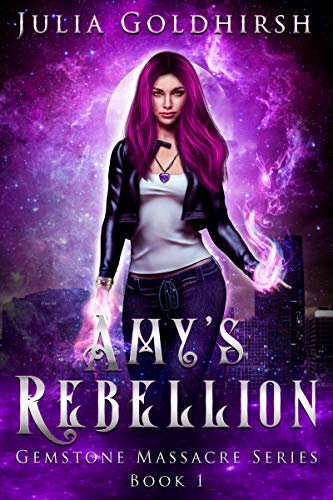 Amy's Rebellion
by Julia Goldhirsh

I was twelve the first time I killed a man.
After the war, I was driven to the human world by a vengeful leader. My only chance at survival? Run.
With the help of a genderfluid shifter, I learned to hide in plain sight and harness the powers within, but my luck soon ran out.
This time, she captured my sister and sent an assassin after me. Running is no longer an option.
If I want to live, I have to fight.
But how do you defeat the same power that turned your clan to ash?
You build an army and start a rebellion.
If you like LGBTQ representation, expansive magic worlds, and enemies to lovers romances you'll love the first book in the Gemstone Massacre series. Buy Amy's Rebellion today!