Always: A Sweet Small Town Romance (The Protectors Book 3)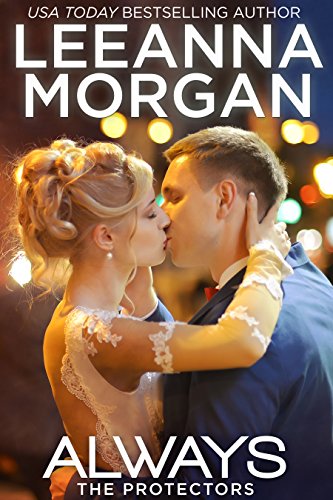 Always: A Sweet Small Town Romance (The Protectors Book 3)
by Leeanna Morgan

Fans of Robyn Carr's Virgin River series will love this feel-good, small-town romance.

Mallory Fraser is a U.S. figure skating champion. After a tragic accident she moves to Montana, determined to put her past behind her and protect the people she loves. When the mystery surrounding her accident follows her to Bozeman, she needs help to find the truth.

After living most of his life in one battleground after another, Grant Byers craves normal. He's a Search and Rescue volunteer, cattle rancher, and a former Navy SEAL. He's not looking for trouble, but when he meets Mallory, he knows trouble has found him.

With nothing left to lose, Grant and Mallory walk head first into something neither of them expected, but everything they need.

ALWAYS is the third book in The Protectors series and can easily be read as a stand alone. Each of Leeanna's series are linked so that you can find out what happens to your favorite characters in different books. Happy reading!

Praise for Leeanna Morgan's books:

"I am addicted to Leeanna Morgan's books! The only problem with them is that I hate coming to the end of one, and can't wait for the next good read. I love how she weaves the characters together, and draws you right into their lives. If you haven't discovered her, please do give her books a try. You won't be disappointed, except for not having found her sooner!"

"I thoroughly enjoyed this book! I couldn't put it down. I purchased it today and finished it just now. Captivating story from beginning to end. Definitely a five star book."